Plumbing Services in Shawnee, KS
Expert Plumbers in the Kansas City Metro Area
We want to be your one and only call when your home needs a solution. The masters at Patriot Heating & AC provide expert plumbing services in Shawnee, KS, for any service, your system may need. From a leaky faucet to water disinfectant systems, we're the team you should trust.
We have ten years of experience offering same-day appointments and 24/7 emergency services because we want to be available whenever you need us. Customer relationships are important to us, so we aim to treat you like family while providing the benefits of a big business.
Schedule your free estimate by calling us at (913) 359-3471 or filling out our online contact form for first-class service at an unbeatable price!
Call The Patriot
First Class Service at an Unbeatable Price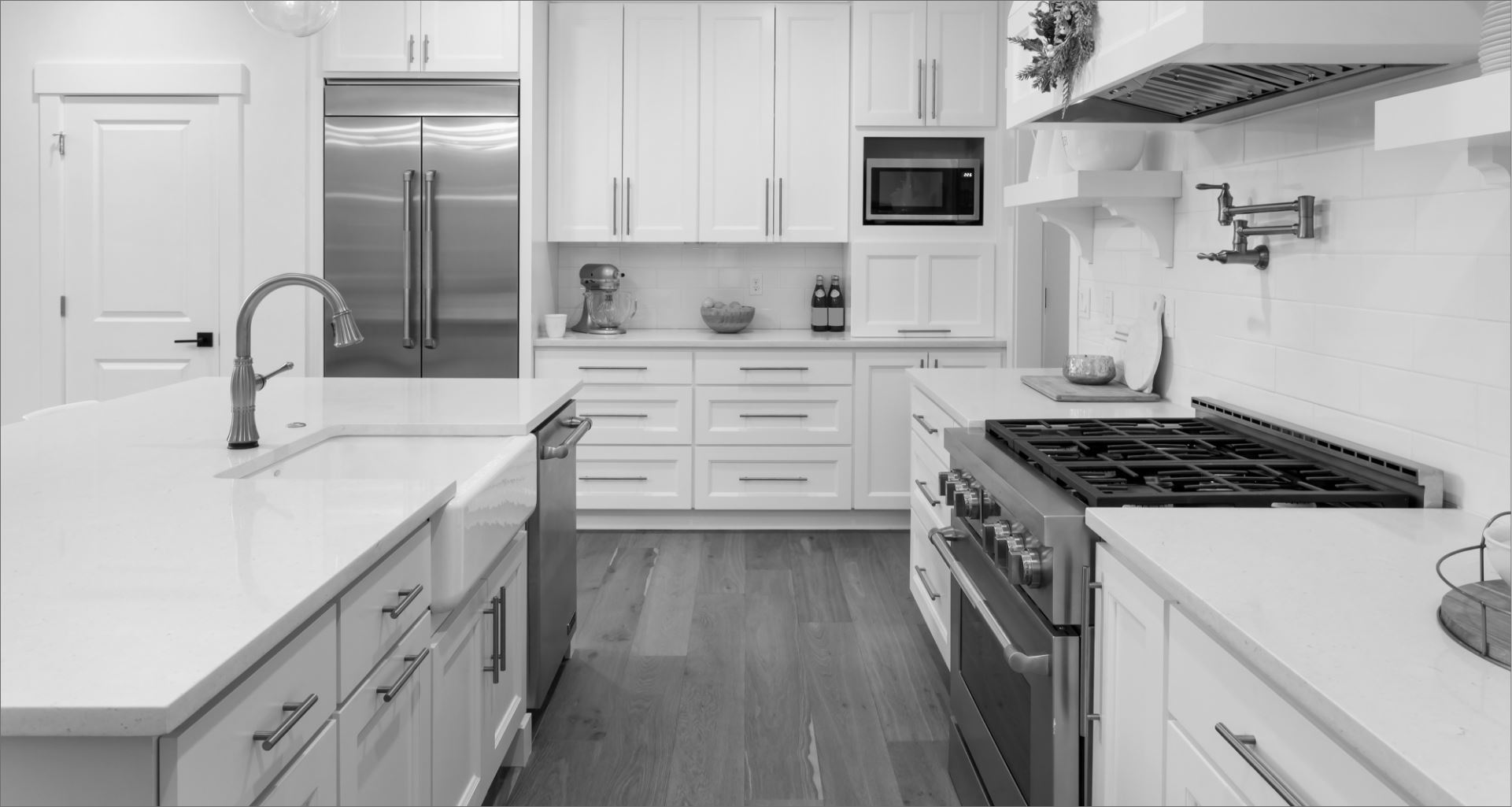 Water Softening & Disinfectant Systems
Eliminating impurities from your water just got easier with our expert plumbing services in Shawnee. Water disinfectant systems can use chemicals to improve water quality by balancing pH levels and removing germs with UV sterilization. This kills bacteria and microorganisms to enhance your water's color, flavor, smell, and taste for a cost-effective and long-term solution to your water needs. These systems are typically low maintenance and purify gallons of water for pennies.
Hard water affects the efficiency of your appliances and the taste, smell, and look of your water. This is often caused by increased levels of calcium and magnesium that can be removed with the addition of sodium or potassium. On a hardness test, you can benefit from water softening if your water measures more than seven grains per gallon. Extend the lifespan of appliances and your pipes by minimizing mineral build-up and eliminating mineral spots on glassware or soap films in the bathtub.
Patriot Heating & AC offers expert plumbing services in Shawnee that can help your plumbing system run smoother than ever before. Don't wait to benefit from these great solutions and our friendly experts. We can help make your water look, smell, and taste better with our same-day appointments.
Support From Our Community
Read Reviews From Our Loyal Customers
"Not only was it the best price, but we also could not have had a better installation experience. Jake was great to work with, professional, friendly, and knowledgeable."

- Victoria D.

"We purchased 2 new HVAC systems and 2 hot water heaters for our home. We spoke with 3 companies, and I am confident we chose the best!"

- Shelley P.

"No BS from these guys they tell you what's wrong and what needs to be fixed and what can wait."

- Chris N.

"Friendly, knowledgeable, clean, competitive pricing!"

- Joanne H.

"Cleaned up work area inside and out as expected, and followed up after to ensure AC unit was functioning correctly."

- Laura A.

"Here, I felt like I was dealing with professionals who cared about the quality, integrity, and longevity of their work as I do."

- Adrienne G.
Why go to multiple companies for home services when you can trust only one?
Patriot Heating & AC offers these plumbing services for your home:
Water heaters: Whether it's maintenance, installation, or repair, we can help. Choose from the tank or tankless versions that help meet your individual needs. We are proud to be GE, Bradford White, and Rheem Water Softener dealers.
Water softening: Hard water is a thing of the past. Keep your fixtures cleaner and your water smoother by removing rough minerals from your plumbing system.
Sump pump repair: Protect your basement or crawlspace from water damage with a reliable sump pump. When this vital system needs repair, our experts are on it!
Leak detection: Unidentified leaks can cost you hundreds or thousands of dollars a year while damaging your home. Our leak detection helps find and fix the leaks that may otherwise go unnoticed.
Toilet repair and installation: Has a plumbing issue put your toilet out of service? Our 24/7 emergency solutions can help by repairing or replacing your toilet for a reliable solution.
Water disinfectant systems: Remove germs, bacteria, and viruses from your water that can cause disease or long-term health effects. Our water disinfectant systems can help protect your family with clean water.
Our comprehensive water services allow you to count on Patriot Heating & AC for your HVAC and plumbing needs. Our expert technicians are the only team to call for quality and long-lasting solutions.
Call us today at (913) 359-3471 for comprehensive water solutions and to schedule your free estimate!