Brookside, MO Heating and AC
HVAC & Plumbing Services in Brookside, MO
We service in your area!
Quality, speed, and affordability—what more could you ask for from an HVAC service provider? With Patriot Heating and AC, you'll get all three!
We're proud to offer Brookside, MO homeowners a wide variety of HVAC services, including furnace repair and installation, water heater tune-ups, and AC maintenance. Trust us to take care of any HVAC-related need you have. After all, we have hundreds of 5-star reviews and have won multiple awards regarding our services. That means that when you call us, you can rest assured that we'll get things done right—and get them done right the first time!
Just as our services are second to none, so are our prices. We strive to make our HVAC services accessible to everyone. That means we have a constant variety of coupons, deals, and discounts. We also have pricing plans available through Synchrony. With us, no budget is too big or too small—you'll get the exact service you need no matter what.
Air Conditioning
Heating
Plumbing
Indoor Air Quality
24/7 Emergency Services
Our certified master technicians are in the top 1% of the entire metro area. They're skilled, punctual, professional, and friendly.
Our commitment to these company values shows itself in our many 5-star reviews, returning customer rates, referrals, and awards. Truly, there is no one like Patriot Heating and AC to help solve all of your HVAC needs.
Air Conditioning Repair, Tune-Up, & Installation
Your AC unit is an integral part of your HVAC system. Not only does it help you beat the heat, but it also plays a role in controlling indoor air quality. This is essential to your health, especially because poor indoor air quality can lead to allergies and sickness.
Keep your family healthy and keep the heat out with a fully functioning AC unit! Call the pros at Patriot Heating and AC to get our air conditioning services, including repair, tune-up, and installation.
When you contact us for an air conditioner appointment, we'll thoroughly inspect your HVAC system to see how we can fix any AC problem you have. We also have 24/7 emergency AC service—because we know that emergencies can happen at any moment. Simply give us a call and our technicians will be ready to help you out in a timely, trustworthy manner.
Unless you're an experienced HVAC pro, it's tough determining whether an AC needs to be completely replaced or simply repaired. Luckily, we created this helpful tip list to show you what kind of AC service you need.
AC Repair
AC units breaking down is quite common, especially in the summer. Your unit has a lot of moving parts that are constantly in use, which makes the unit susceptible to breaking down. Here's when you know you'll need an AC repair service:
Look for these signs to determine if you need a repair:
Drain line blockage
Refrigerant leaks
Frozen evaporator coils
Malfunctioning fan
Contaminated condenser coils
Call The Patriot
First Class Service at an Unbeatable Price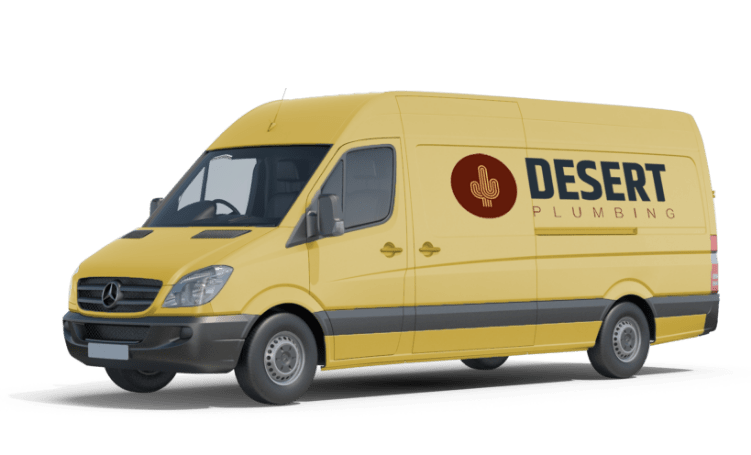 Typically, ACs can last anywhere from 10-15 years. With the proper maintenance, they'll last even longer. If your AC is nearing 10 years, or it has been rarely maintained, you might need a replacement soon. Here's how to tell if that's the case:
Here's when you'll know that you need a new AC:
Your energy bills have shot up
The air conditioner breaks down often
Your unit is more than ten years old
Whether you need repair, replacement, or regular maintenance to boost your AC's longevity, we're your guys. Call us today!
Furnace Repair, Tune-Up, & Installation
A furnace is the unsung hero of cold weather. Furnaces help keep the thermal comfort in your home to your liking and make the colder months so much more enjoyable. After all, no one likes shivering from the cold. Whether it's the dead of winter or summer, your furnace can benefit from some servicing.
Keep your home prepared for the cold months by calling the pros at Patriot Heating and AC. We'll help you schedule a maintenance appointment to tune up your furnace. This includes checking the heating elements, pilot light, ignition system, filters, and more. If your furnace needs a little extra care—like a repair or a replacement—we can take care of that, too!
Don't get caught in the cold—give us a call to schedule furnace service. For emergencies, we also offer 24/7 assistance. With us, you'll never have to worry about furnace malfunction again!
Signs That Your Furnace Needs Maintenance:
The furnace isn't turning on automatically
It keeps shutting on and off
It's blowing cold air
You hear rattling noises coming from the furnace
If you see leaking water around the furnace
Water Heater Repair & Replacement
Patriot Heating and AC offers comprehensive water heater services to all Brookside, MO residents. We know that not having hot water is stressful and can put a wrench in your daily activities. To help out in these instances, we offer 24/7 emergency service, and also offer water heater maintenance, repair, and replacement for all types of water heaters.
When it comes to water heaters, we know our stuff. Here are some of the water heater services available:
Fixing broken dip tubes
Restoring faulty burners
Replacing failed heating elements
Installing a new water heater
Patriot Heating and AC is proud to offer free quotes for transparent, up-front pricing. We also have 24/7 emergency water heater service. Day or night, we have your back.
"Here, I felt like I was dealing with professionals who cared about the quality, integrity, and longevity of their work as I do."

- Adrienne G.

"They replaced my water heater and sump pumps. They did such a great job!"

- Cindy W.

"The owner, Jake, really took the time to explain to us our options on repairing/ replacing. He was very knowledgeable and respectful."

- Denise K.

"Patriot offered better prices for the same exact name-brand units and SEER rating as well-known companies in the area. Jake, the company owner, was prompt and arrived with, and worked with his crew--leadership at its best!"

- Andrew J.

"From reviewing options in a no-pressure environment to the selection, to the speed and ease of installation - these guys are top-notch and will have my business for years!"

- Brad W.
Have a Question? We Have Answers
Contact us today using the form below or give us a call at
(913) 359-3471

.